Sail Beyond Your Limits in Interaction Design
New Techniques for
Designing the Right Things
Lead the team and stakeholders to constructive cross-functional collaboration
Map out the design space to gain stakeholder alignment
Model outcomes to provide a clear design vision
New Methods for
Designing the Things Right
Integrate animation and motion into dynamic fluid experiences
Drive simpler enterprise apps by conquering unnecessary complexity
Identify opportunities and inspire growth through measured success
New practices and techniques meet theory and expertise at UX Immersion: Interactions. Clear-cut direction on specific actions and specific skills. Breakthrough methods you'll apply immediately.
Move beyond inspiration and immerse yourself. Six industry leaders teach master-grade workshops on groundbreaking interaction design skills you won't find anywhere else.
Master-Grade Full-Day Workshops
Dive deep into new interaction design practices, backed up by the latest theories in effective design. Choose the two workshops that best fit your biggest challenges and prepare to gain the confidence you need to deliver fantastic solutions.
Pick Your Workshops When You Register.
Change your selection at any time to any open workshop, but don't wait because these workshops will fill up.
Featured Talks:

Seven Boundary-Pushing Experts
You'll love Tuesday, our Featured Talks day
Take in the expertise of each of our incredible UX design masters:
Jared Spool will wrap up the day with a captivating keynote on how the most common interaction, the login form, is an important barometer for all the interactions we put in the design. You never thought user authentication could be so entertainingly motivating.
Hear their wisdom and transform what you build and how you'll build it. The day is a single track, so you won't miss a single brilliant moment. Their presentations will push you beyond your old practices, propelling you down the road to mastering your design craft.
See You in Portland
May 1–3, 2017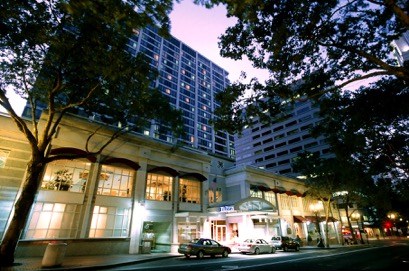 UX Immersion: Interactions is at the Hilton Portland & Executive Tower
921 SW Sixth Avenue
Portland, OR 97204
+1 (503) 226-1611 Local & International
Guest Rooms
Book your room at the Hilton Portland & Executive Tower at the special conference rate of $215/night plus tax. This rate is available through Friday, April 7, 2017. We have a limited number of rooms. They'll go fast. You can book your room online or call +1 (503) 226-1611.
Register Now for
Sign up now for UX Immersion: Interactions in May. gets you 2 full-day workshops and 1 day of Featured Talks.
Your satisfaction is 100% guaranteed.
(As in, your money back.) (Seriously.)