Lean UX: Agility Through Cross-functional Collaboration
Jeff Gothelf · Monday, May 1 · 8:30am – 5:30pm · in Pavilion East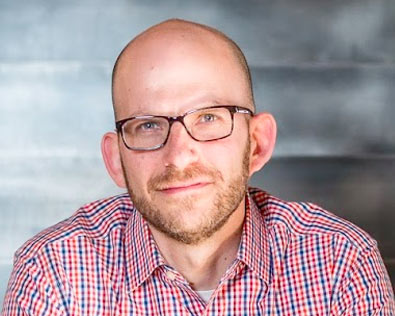 Discover and build what your customers really want and need. Validate your product ideas and hypotheses early in the process to ensure you're on the right track.
Bake user needs into your process from the start through product launch (and beyond). Gain team-wide consensus using proto-personas and assumption mapping.
Jeff Gothelf is the author of Lean UX, and Sense & Respond and works as an independent consultant based in New York City.
The Day's Agenda
Morning
Make the shift to Lean UX
What is lean, Agile, lean startup, and lean UX, and how to introduce them into your project
Collaborate cross-functionally to achieve shared understanding and better decisions
Achieve better designs by prioritizing business and user outcomes, not features or services
Validate your hypotheses and assumptions
Deconstruct business problems into assumptions that drive product direction
Prioritize the best product ideas with affinity maps
Collect metrics to test your product hypotheses with the AARRR Validation Method
Afternoon
Creating a shared understanding of the users
Create proto-personas, a tool to understand users and build team-wide consensus
Brainstorm user outcomes and goals to determine product priorities
Identify the must-have features that will solve business problems and achieve user goals
Make sense of the data to build an MVP
Learn how a Minimal Viable Product (MVP) is key to running experiments on your design
Produce assumption maps to outline business outcomes, user outcomes, and features
Integrate product discovery with delivery in an Agile environment/cadence
You'll Work Smarter, Not Harder
Bring the development team together in an Agile way
The old Waterfall approach to design and development is dead. The new way is a collaborative, continuous cycle of concepting, delivering, learning, and iterating.
Integrate a user-centric perspective into the process
Reframe the work discussions from outputs to objective business and user outcomes. Bring data about your customers and your business into the decision making process.
Bridge the design–development gap
Develop a shared language and increase productivity with colleagues by employing the tactics of affinity diagramming, proto-personas, and assumption maps.
You'll see how to:
Increase team learning by adopting lean principles
Incorporate user needs into the product development process
Test assumptions early to ensure you're building the "right" thing
Shift conversations toward hypotheses rather than requirements
Encourage cross-functional collaboration based on real data
Structure experiments to test your hypotheses and continuously iterate
Adopt Customer-Centered Practices in an Agile Way
Focus relentlessly on business outcomes
Challenge the endless backlog of features by forming assumptions and testing hypotheses.
Learn how to prioritize what to work on
By focusing on the most important business outcomes and user goals, product teams ensure they are working on the right opportunities to improve the product.
Ship more successful designs faster with a lean process
By involving the entire team in user research from the start and reframing the conversation to focus on the user and business goals, your team will deliver best-in-class designs.
Gain a more transparent, energizing design process
Spend hands-on time working with teams who want to solve the same problems.
Form assumptions and hypotheses to deliver great products
During the day, you'll work individually and in small groups to declare assumptions, form hypotheses, create proto-personas, brainstorm opportunities, and plan lean experiments.
Jeff Gothelf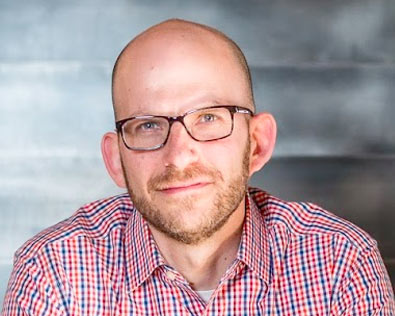 Here's what Jared says about why he chose Jeff for this conference…
Jeff Gothelf once spent six months on the road with a circus. Really, if he doesn't show you the pictures during his workshop or talk, ask him about it. You won't be sorry.
But these days, Jeff is the ringmaster of lean UX, a methodology to reduce risk and minimize waste in product development. Jeff is the author of the excellent book, Lean UX and the brand new Sense & Respond. He runs his independent consulting and coaching practice out of NYC.
So suffice it to say, Jeff is The Guy behind lean UX, and we couldn't be more excited to have him here to teach you what he knows.
And part of what he knows came from his experiences as the UX director at TheLadders.com. He also spent time in interaction design and UX roles for Publicis Modem, WebTrends, AOL and Neo Innovation.
So ladies and gentleman, boys and girls: come on into the big tent for this ace workshop.
On Tuesday, Jeff will give a featured talk, Scaling Lean: Project, Program, Portfolio.
Prefer a different workshop? There are 2 other options on Monday